Letters from Our Chairman
A Christmas Carol, A Grinch, A Poem and Giving of Oneself
Dear Bank of Prairie Village Community~

Recently, I noticed several television commercials started running with various depictions resembling "Mr. Scrooge" from Charles Dicken's A Christmas Carol. The character is so well known he may or may not be referred to by name as his demeanor, dress, and mannerism have become symbolic.
Charles Dicken's publisher released his story on December 19, 1843. The first edition was entirely sold out by that Christmas Eve that same year. I.e., in 5 short days (Yes, perhaps the first "frenzied hard-to-find, but immediately must-have" Christmas item of the modern era).

What I did not know, was among Dicken's many purposes for writing A Christmas Carol was to refocus a revival of the then weathering old countryside Christmas traditions to an increasingly industrialized, urban, and otherwise distracted Victorian England.
In short, Victorian Metropolitan England, with their conspicuous wealth and world dominance, had begun to downplay and relegate many old English Christmas traditions and customs to the rural villages and the countryside.
Dicken's widely popular A Christmas Carol is credited with revitalizing the traditions of caroling, family gatherings, seasonal festive food and drink, and general merriment of the Season – even in the most urban and sophisticated English Cities.

For example, although first noted as a curious expression as early as the 1500s, A Christmas Carol, dramatically made "Merry Christmas" the signature seasonal expression.
For many of us, the way A Christmas Carol revitalizes and embraces the old English countryside traditions by metropolitan Victorian England, is now indelibly seared it into our collectively conscious of what Christmas "should be."

Today we work hard to recreate that feeling of happiness and love surrounding Tiny Tim's Family Table, both before and after Scrooge's visit.
For my generation, the message from A Christmas Carol was modernized, retranslated, and animated with the first television children's special of Dr. Seuss' How the Grinch Stole Christmas. Yes, with much fanfare and buzzed haircuts, my brother and I (with little sister in tow), all stayed up to plop down and watch (on the black and white antenna TV) – the very first showing of The Grinch back in 1966.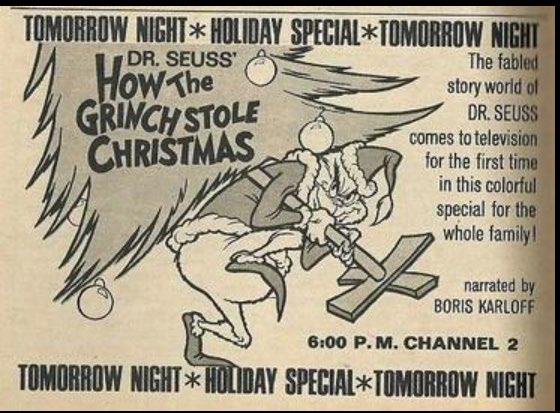 Both A Christmas Carol and The Grinch's stories carry the message Christmas can be celebrated with or without all the desired financial blessings, (A Christmas Carol) – and with or without the traditional Christmas accruements of decorated Christmas Trees and Holiday lights (The Grinch).

Both put forth the redeeming quality of sharing one's wealth, love, hopes, and dreams with others. In turn, both set forth the message that the Holiday Spirit is more about giving of oneself than accumulating. Combined they are both powerful messages of Holiday redemption, forgiving, and giving.
In this regard I received a Thanksgiving Poem, from a client, John Shaw. John underscored he believes Thanksgiving should really be pronounced" thanksGiving" – as "giving" is the true meaning of the coming Holiday season.

John mentioned his family's tradition of reading a poem before
every major family Holiday Season meal. I thought it a great tradition.

The poem John selected for this year was by Albert Rios, poet laureate of Arizona. With John's permission I thought I would share his selection with our Bank community:
When Giving Is All We Have Albert Rios
One river gives
Its journey to the next.
We give because someone gave to us.
We give because nobody gave to us.
We give because giving has changed us.
We give because giving could have changed us. We have been better for it,
We have been wounded by it—
Giving has many faces: It is loud and quiet,
Big, though small, diamond in wood-nails.
Its story is old, the plot worn and the pages too, But we read this book, anyway, over and again: Giving is, first and every time, hand to hand, Mine to yours, yours to mine.
You gave me blue and I gave you yellow. Together we are simple green. You gave me
What you did not have, and I gave you
What I had to give—together, we made
Something greater from the difference
Our best – and our offer of many blessings to you and your family for this Wonderful "Giving" Season. Onward!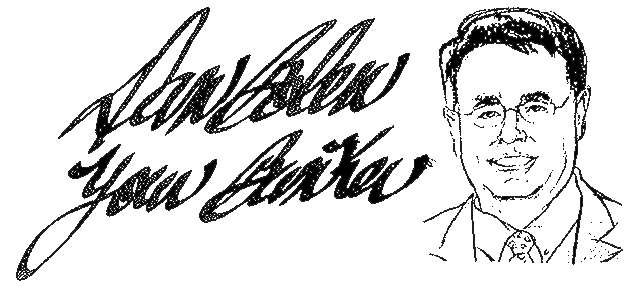 ~Thank you for giving us this opportunity to be your bank and bankers~
"The Bank of Prairie Village ~ Home of Blue Lion Banking"~ cited March 2020 and~ again in April 2021 by the Kansas City Business Journal as one of the "Safest Banks in Kansas City for Your Money."
Our Outside Deposit Drop Vault is located on the south rear side our building and underneath our jutting Blue Lion sign. ~ Now Located on newly named "Fox Lane".